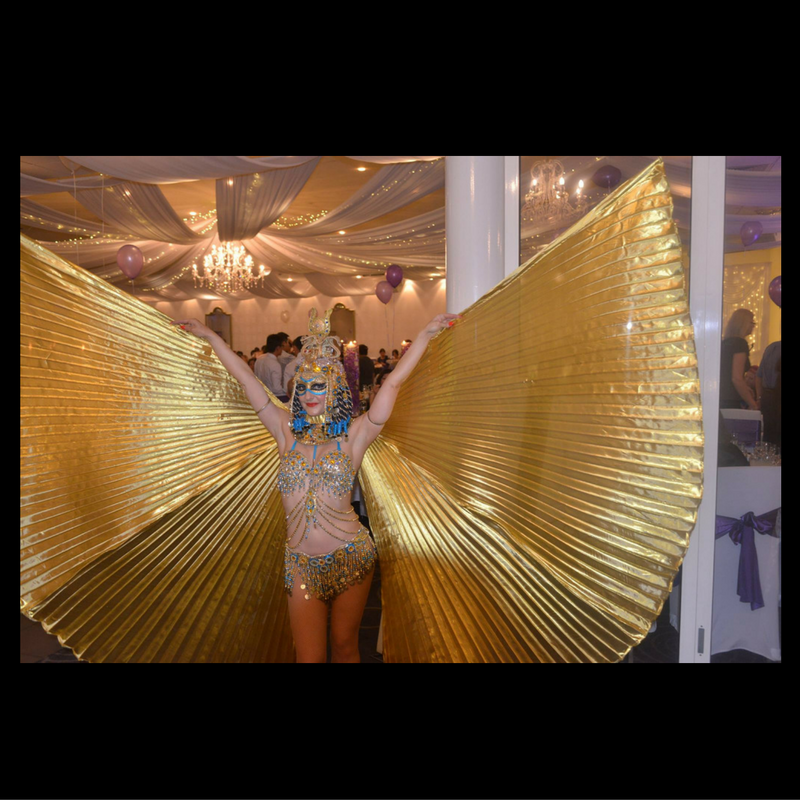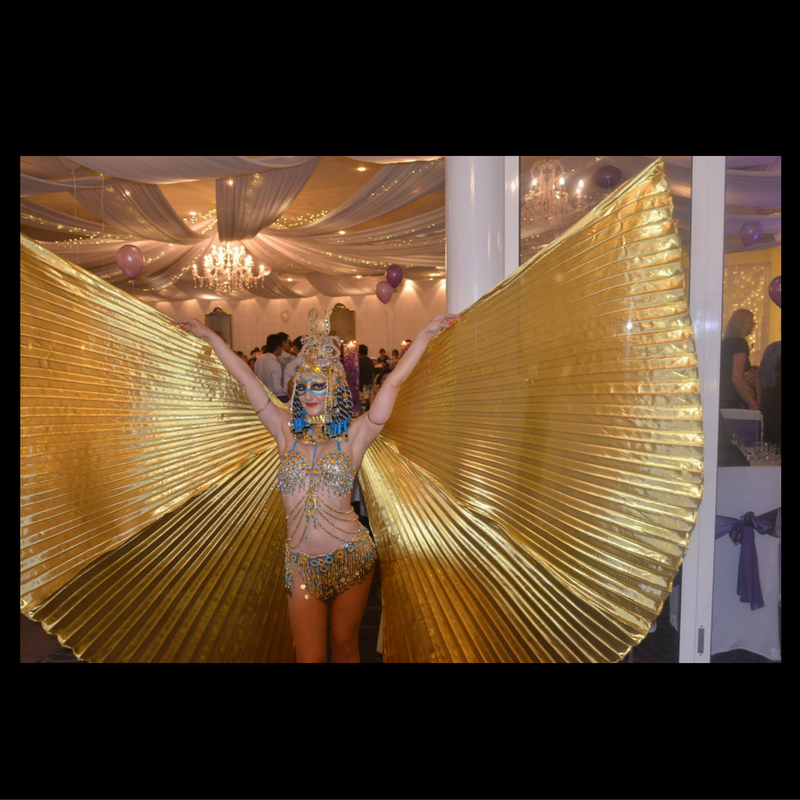 Egyptian Goddess Isis Serpent Dance Spectacular!
Egyptian Goddess ISIS 
Surprise your guests with an enchanting, elegant, fully choreographed stage show as Serpent Dancer Flavella L'Amour performs her divine dance of Egyptian mysteries 
Flavella begins her alluring performance with glittering gold Isis's wings fully opened, a sight that is spectacular to behold!
Flavella will have you mesmerized by her fluid serpentine movement as she dances as one with her strikingly colourful snakes slithering around her body!
Flavella dances
"The final dance by Flavella had the audience captured with a piece de resistance in which you must go see and find out" – Fringe Benefits.
"Flavella s body strength was impressive, her serpentine finale spectacular" – Rip It Up.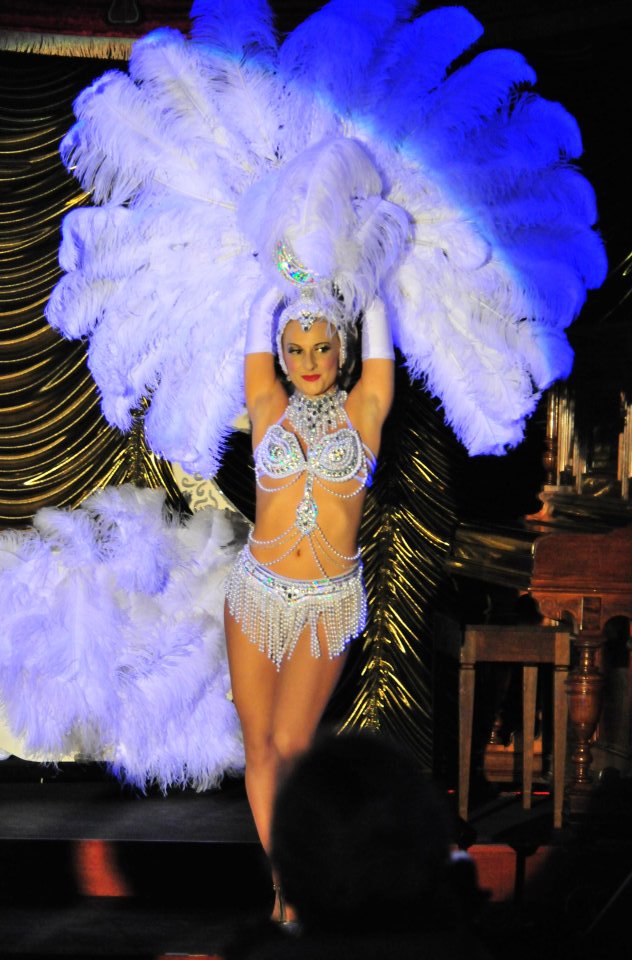 Classical Burlesque Feather Fan Dance
Classic Burlesque Feather Fan Dance Suits 1920's theme, Flavella superbly executes old fashioned striptease in this classical dance with ostrich feathers, tantalizing the viewer with a glimpse of a revealing pearl costume. Graceful flowing movements of her feather fans hides from the viewer a slow removal of her costume.
Awarded Miss Fantastic at the Miss Burlesque Australia Finals.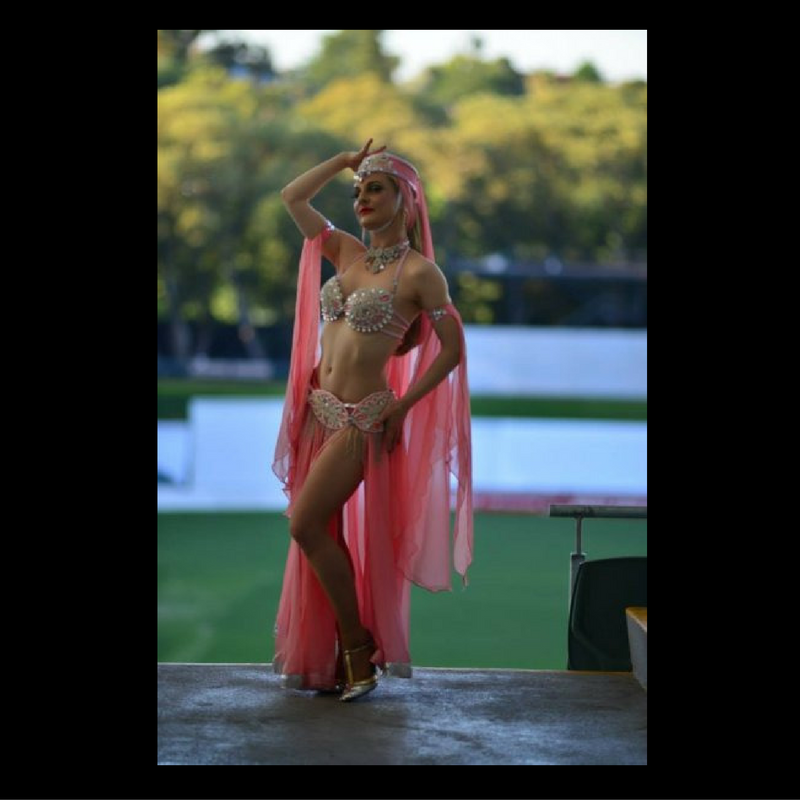 The Dance of the Seven Veils
Witness an exquisite vintage belly dance performance direct from the golden age of glamour. Flavella L'Amour performs " Salome "
 Dance of the Seven Veils
Delight in the sheer art and fantasy of this feminine and graceful show, suitable for an Arabian themed evening.
As seen on Australia's Got Talent .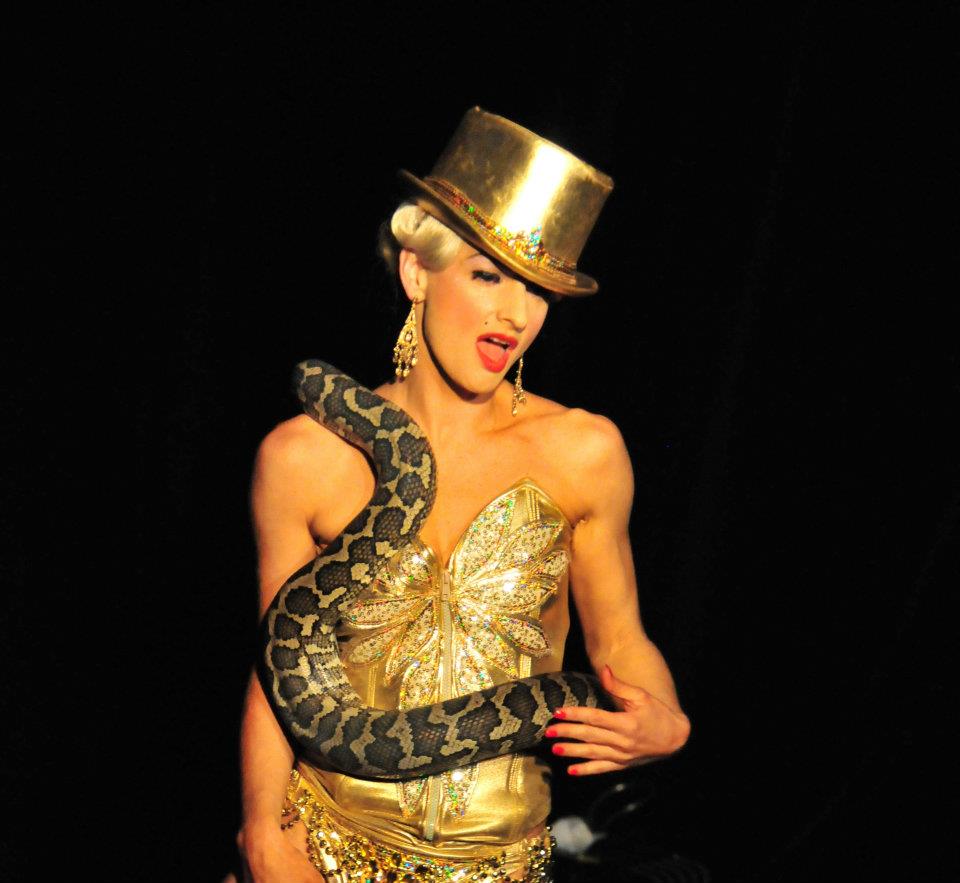 Burlesque Serpent Show
Top Hat & Tails Adorned in gold tails, top hat and cane, Flavella struts erotically around the stage, performing cart wheels and backward splits, removing her costume and redressing with her python wrapping and meandering around her body, like the arms of her lover.
"Flavella will push the ceiling higher with a sassy cabaret jazz routine climaxing in her adornment in her trademark pet python, its random wandering across her curves producing a natural snakeskin garment that moved and reacted to her gyrations." – Absinthe.
Copyright © 2010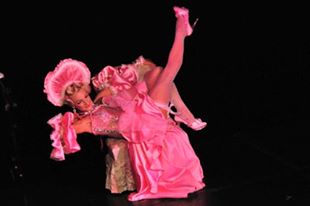 Burlesque Diva Doll
Burlesque Diva Doll Flavella parades and dances in a pink dolls costume performing and fulfilling fetish desires and voyeurs delights with classic burlesque moves and poses one of which is in a seductive reclining position,
sensually removing her six inch high stiletto shoes to slowly peel white stockings off her shapely legs, down her thighs past her calf's and off her dainty feet, as the sexual tension rises and climaxes.
"Corseted in period costume and parasol like Marie Antoinette, teases wonderfully by appropriately pacing her routine, losing not an inch of kapow in the process, across a soundtrack of 1920's jazz, modern rock and then swing." – Absinthe.
copyright © March 2011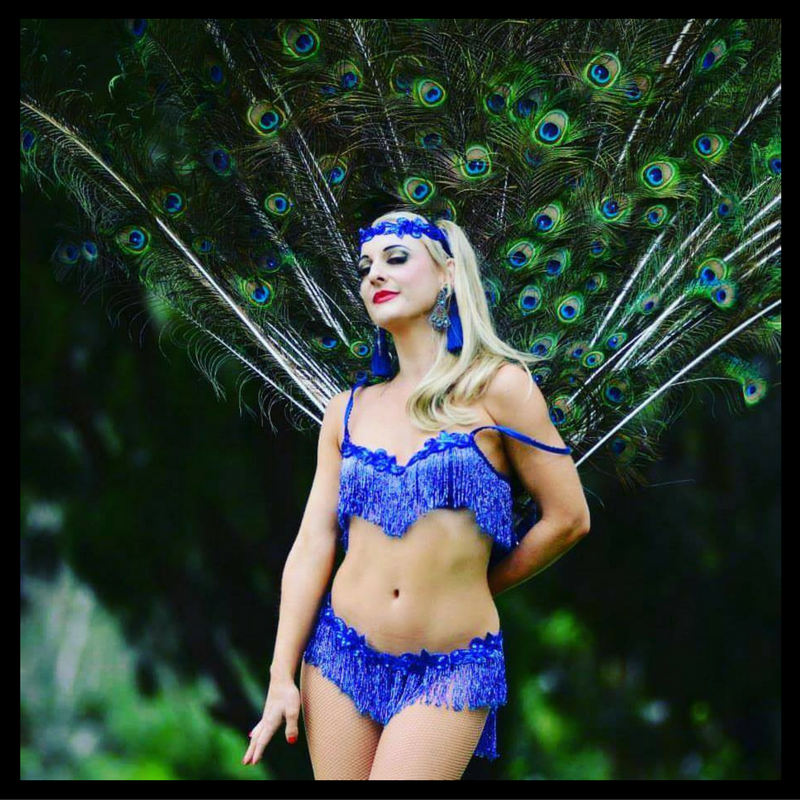 Peacock 1920s style feather fan dance.
The Peacock Proud and majestic,  Divine peacock tail and a 1920s style, burlesque feather fan dance to the mooch  as seen at the Feast festival opening party and the Swing Dog Circus for the Adelaide cabaret festival opening party.  Copywrite © 12 – June – 2016 Flavella L'Amour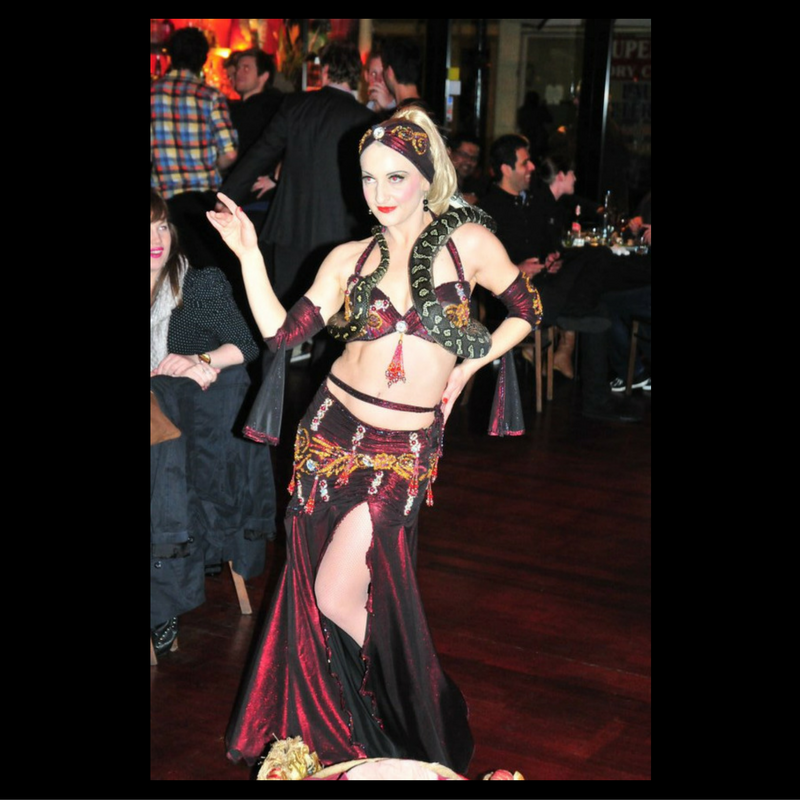 Classical Belly Dance
Classical Middle Eastern Belly dance with live Serpents, Egyptian drum solos to the serpentine stylization of tribal fusion belly dance. Exotic feminine dance's suitable for Moroccan themes, Arabian themed evenings, Corporate events, restaurant entertainment and private celebrations.
Elegant burlesque shows,  as seen at the Art Gallery of South Australia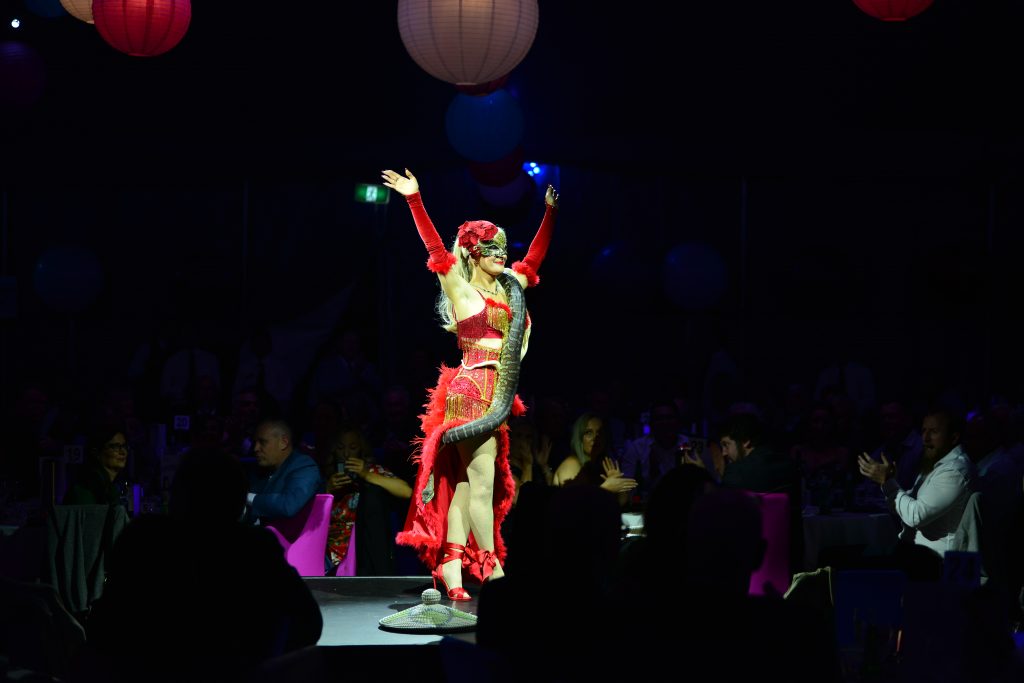 Circus Sideshow and Carnival themed events