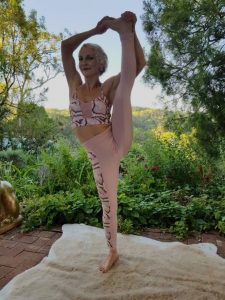 Yoga derived from the Sanskrit word "yuji," meaning yoke or union, yoga is an ancient practice that brings together mind and body
Ashtanga Vinyasa Yoga is a style of yoga as exercise created by K. Pattabhi Jois during the 20th century.
This dynamic, physically demanding practice synchronizes breath and movement to produce an internal heat designed to purify the body. The individual poses (asanas) are linked by flowing movements (vinyasas).
Incorporating yoga into your routine helps enhance your health, increase strength and flexibility and reduce symptoms of stress, depression and anxiety.
Enjoy Ashtanga Yoga classes
Wear comfortable active ware
bring a yoga mat and bottle of water
All welcome !
Tuesdays
10 am to 11am
Starting 22/3/2022
Woodside Institute (Hall) • Woodside, SA