>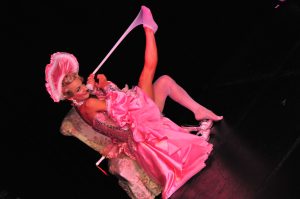 If you have completed Burlesque the Art of Seduction at the WEA and would like to take your burlesque to the next level .
Join the Dolls House Burlesque performers course and have the opportunity to perform in front of a live audience.
In this 4 weeks course we will polish the burlesque routines you have already learnt.
Learn how to put on burlesque make up, prepare your costume and get you stage ready
for you to unleash your inner diva and show your friends and family.
Please prepare stockings , a suspender belt, shorts or skirt for your comfort and high heel shoes and a bra
Starts : Mon. 8 November 2021
6:00 pm – 7:00 pm
Location
Belly Dance Amethyst
28 Hamley Street
Adelaide, SA 5000