October 22 SWING DOG CIRCUS is proud to bring the carnival for the  Opening street party for FEAST FESTIVAL 2016
Presenting and Showcasing in all her alluring beauty Flavella L'Amour, alongside a host of acts including the Divine DANNII MINOGUE.
October 28    UniSA's Halloween Party is back in 2016. This year's party will be hosted by The Evil Ringmaster and his twisted sidekick, Stitches the Clown (Ben & Liam from Fresh 92.7). Serpentdance Performance by Flavella L'Amour 
November 5   Diwali Festival L'Amour will be performing with her Serpent's,  A mythical goddess Serpentdance at the Diwali Festival on Saturday 5th November at Saint Helen's Park prospect 
November 18,  Adelaide French Market, The Alliance Française d'Adelaïde is once again bringing you a bit of France, providing you with French and French-inspired gourmet food and wine, popular French music and entertainment, Serpent Dance Spectacular at Beaujolais Party at Soldiers-Memorial-Gardens-Unley
Get shipwrecked on Queen Street!
The Elizabeth Street traders and the City of Charles Sturt are celebrating gender diversity in our City with a colourful community street party for Feast Festival
Join us at this inclusive, family-friendly event for entertainment, food and drink, and some good ol' Queen Street hospitality.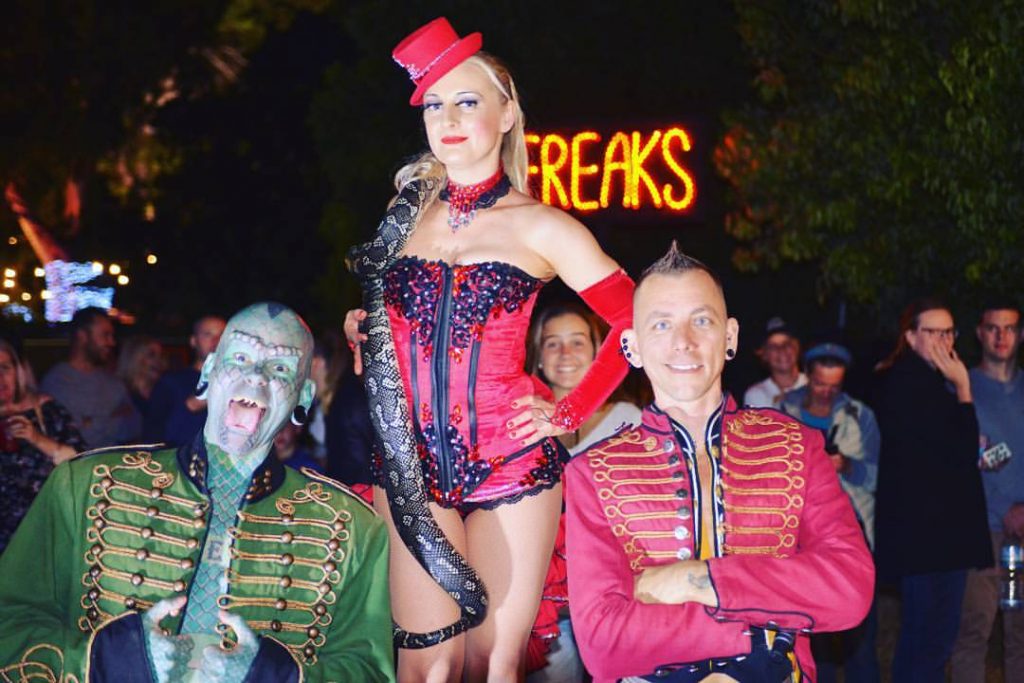 Serpent dance performance's at Deja Voodoo in the Garden of Unearthly Delights.
Adelaide fringe Festival. Shows running daily from 16th of February to the 19th of March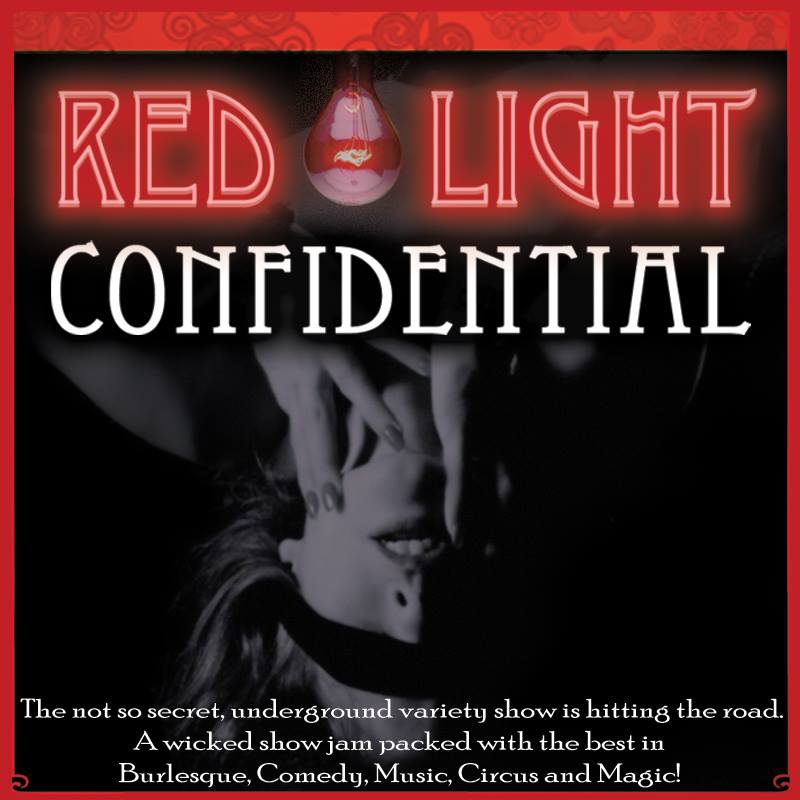 You never know what to expect at a Red Light Confidential only that it will be top shelf entertainment on and off stage! Adelaide Fringe Festival
"A feast of glittery fun" Breathing In A Charmed Life, La Boheme 17th 18th and 19th of February
RED back Spider inspired burlesque entertainment at the Art Gallery of South Australia for First Fridays.
The Waymouth Street Party 2017 Serpent dance performance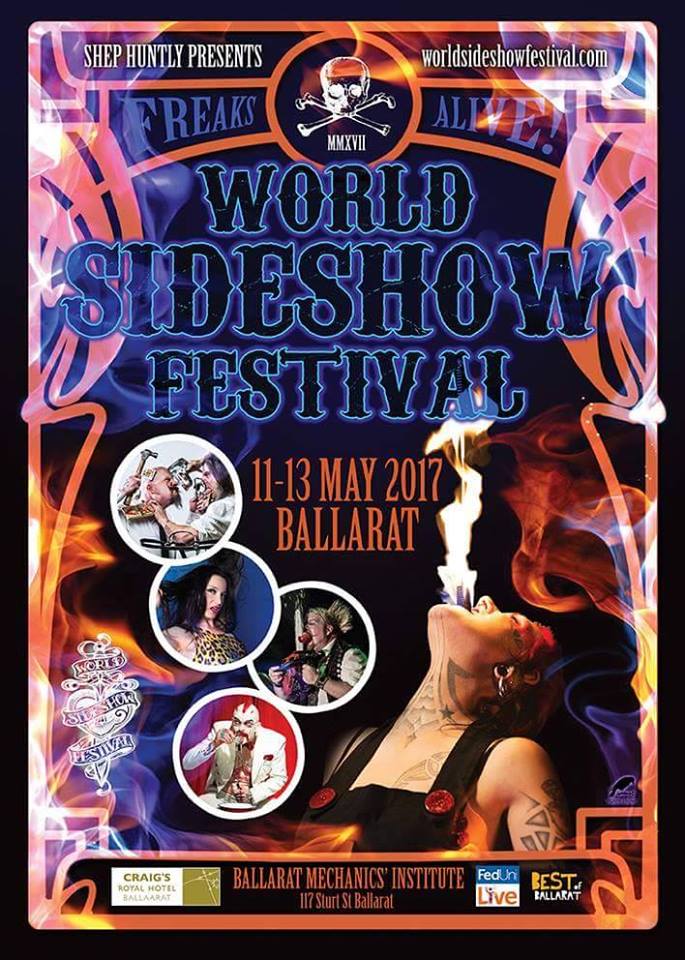 World Side Show Festival performing in the Wild woman of Side Show + pre show entertainment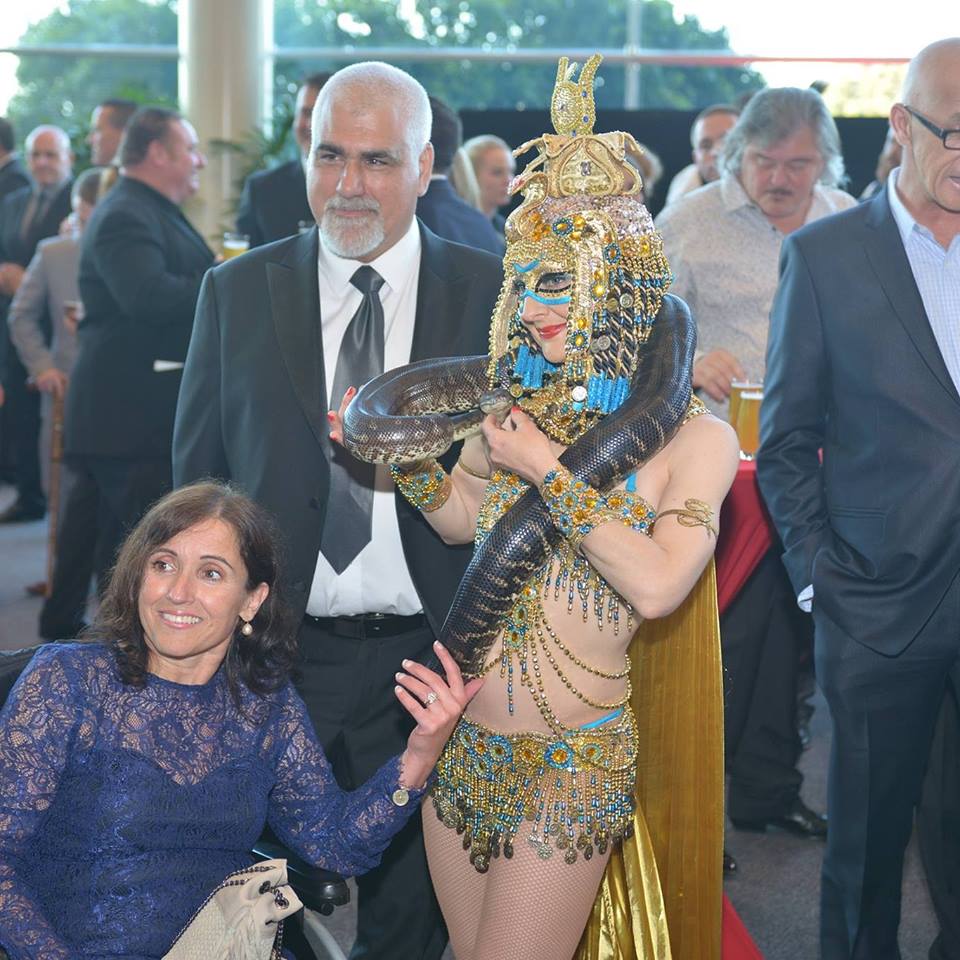 Corporate entertainment Roving Convention Centre Adelaide
This Saturday 12th Aug @ The A Club
A sensational night of Cabaret , Cocktails & Burlesque
All star lineup
The Iconic
*Vonni Britt Watkins, The Body / Goddess/ Multi Talented
*Hollie Graffix aka Garry Gibson
With Extra Special Guest Adelaide's leading Drag King
Justin Thyme aka Vee Suitor PLUS Australia's Leading Serpent Dancer Burlesque Artist
Flavella L'Amour
A Serpent Temple dance performance for the Ganesh Festival. Ganesh " The remover of obstacles.
At Angkor Hall
August 26 and 27
Goddess Isis, Serpent dance stage show for the Australian Vetenarian Gala Ball.
at Hotel Grand Chancellor Adelaide on Hindley.
Saturday 16 September at 9.45 pm
Yankalilla Show
Saturday 30th September 2017
Yankalilla Showgrounds, Main South Road, Yankalilla
Saturday of the October Long Weekend
Yankalilla, Rapid Bay & Myponga Agricultural & Horticultural Society Inc. 135th Annual Show.
Gates open for public – 9am to 4pm
Official Opening at 12.00pm