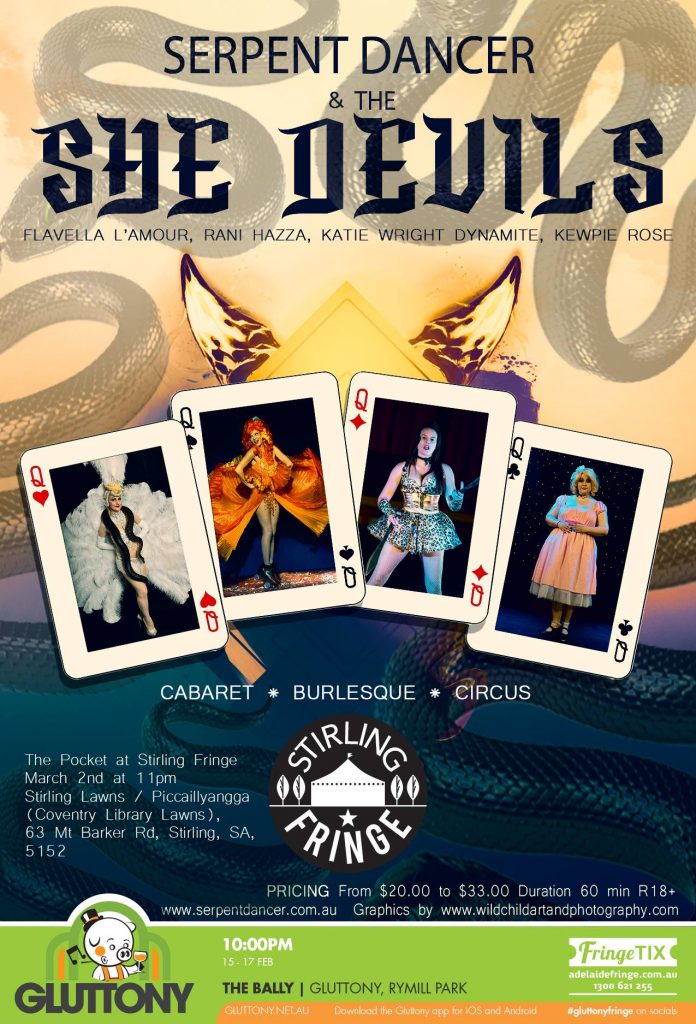 Welcome to a thrilling and sensual cabaret. You will be entertained by glamorous and fierce burlesque dancers,
amazed by defiant circus stunts, spellbound by the serpent dancing seductress with the incredible sounds of haunting rock opera. Be prepared to laugh out loud with a comedic and an all-star cast.
This is the show to see, Its Hotter than Hell!
Roll up Roll Up! Its Show Time!
https://adelaidefringe.com.au/fringetix/serpent-dancer-the-she-devils-af2019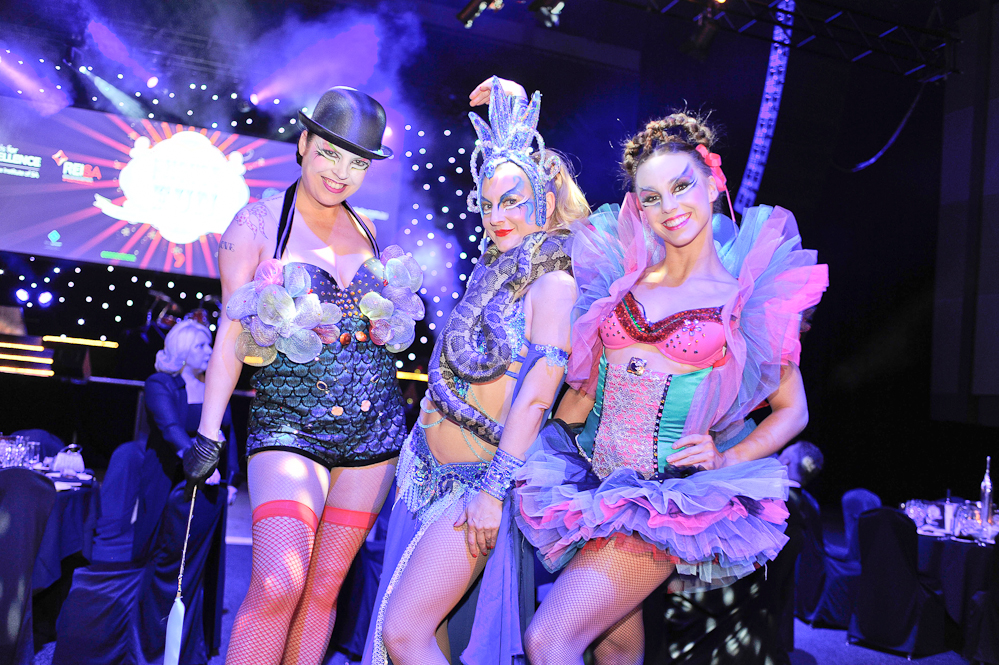 Fun House, Serpent charming, Ding Productions at Adelaide Convention Centre. June 1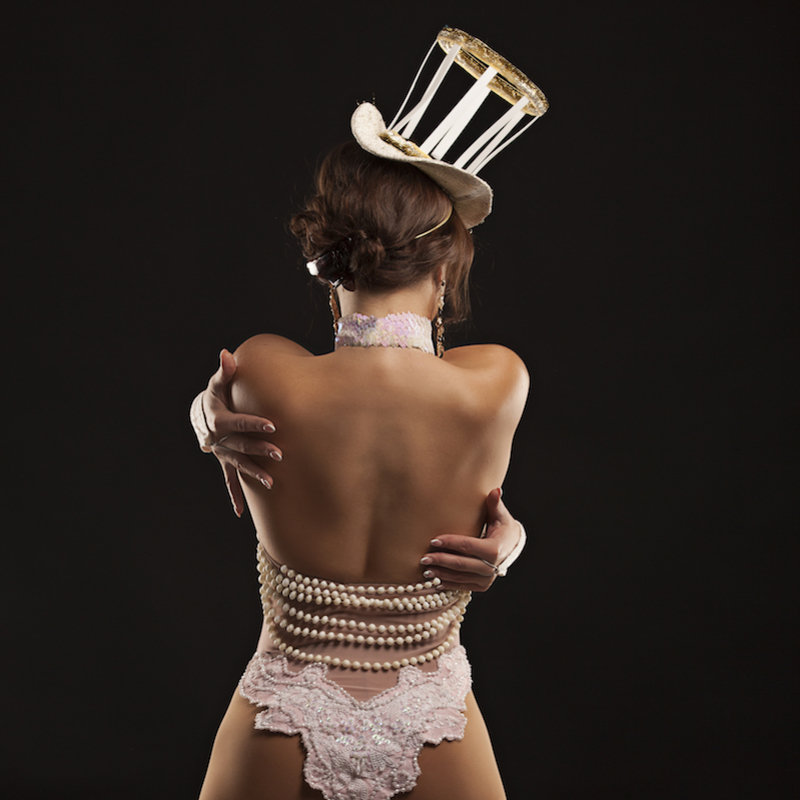 SHAKE IT features the best of burlesque at the Adelaide Fringe, combined with foul mouthed songstress Minnie Andrews (from 'Papillon'). Minnie hosts one of the most outrageous events at Fringe, with special guest acts from across the festival of burlesque, circus and cabaret. This will not be polite, this will not be gentle, we are SHAKING IT UP! at Gluttony Fringe 5,7,8,9,12,14,15,16 March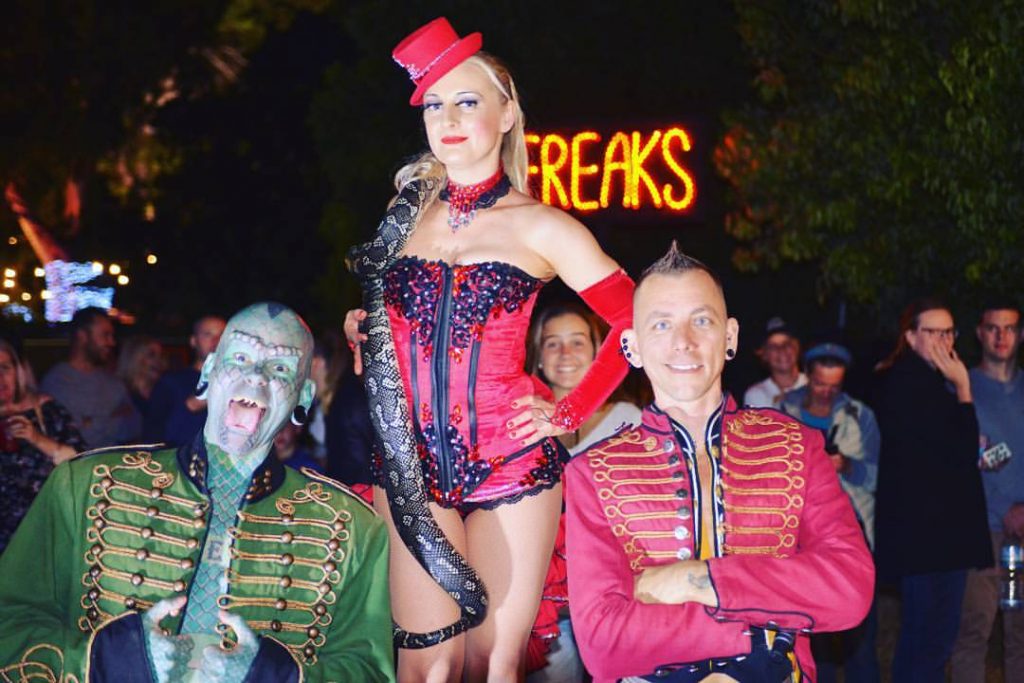 Serpent Queen at DeJa Voodoo, Live pythons at the Garden of Unearthly Delights  Feb 24 March 3,  9 & 16 – 3pm to 6 pm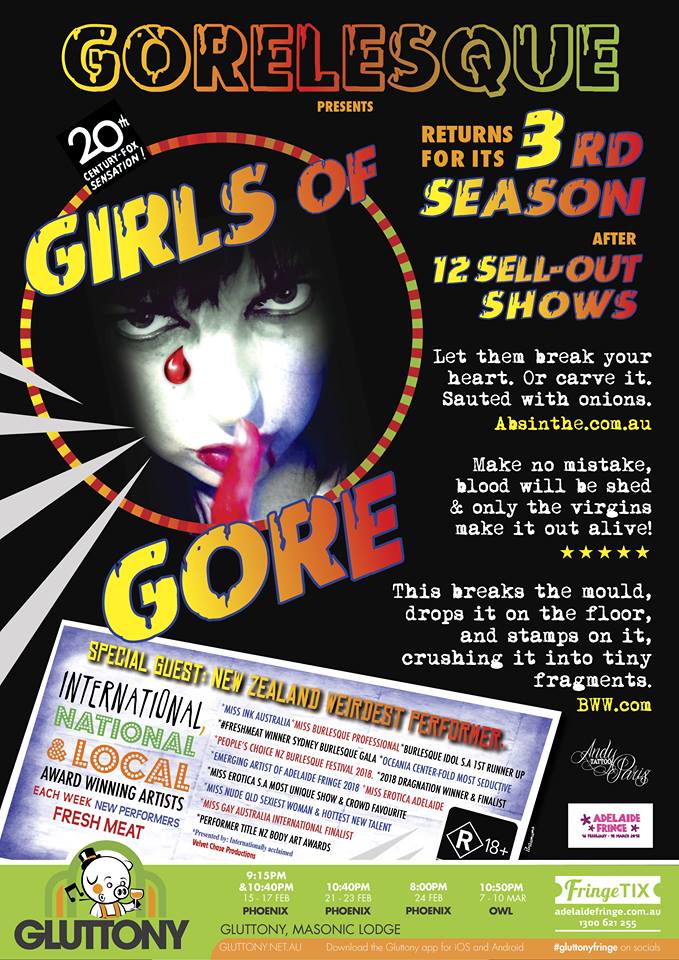 See my new fetish clown burlesque show 8th 9th March 10 40 pm at  Gluttony Fringe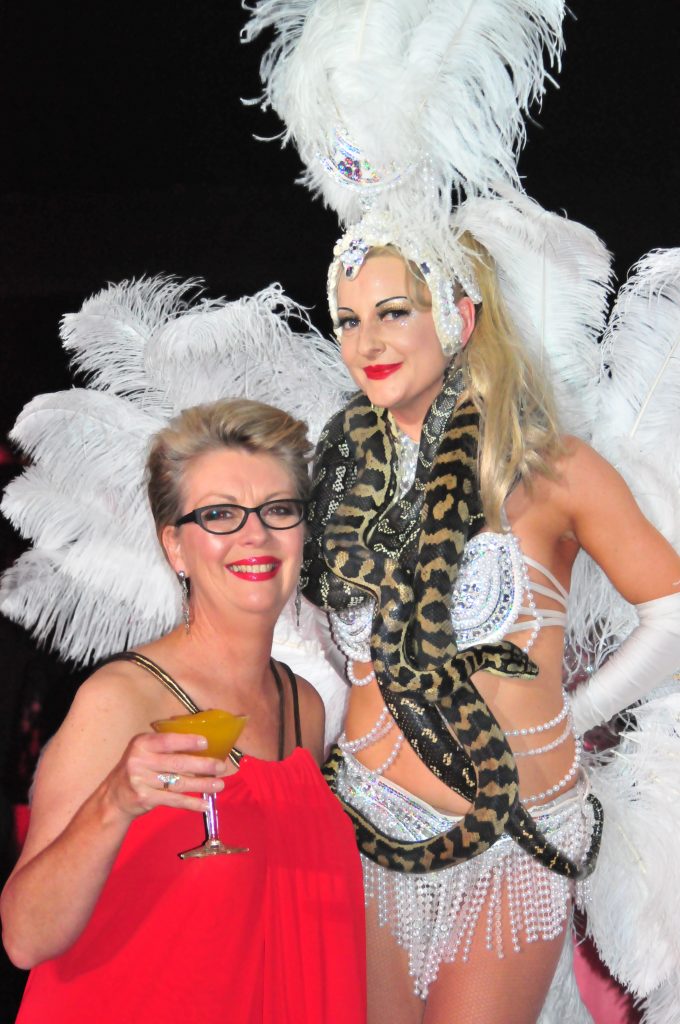 Serpent Dancer Flavella L'Amour Roving Entertainment. the Greatest Showman Theme at the Adelaide Convention Centre November 2