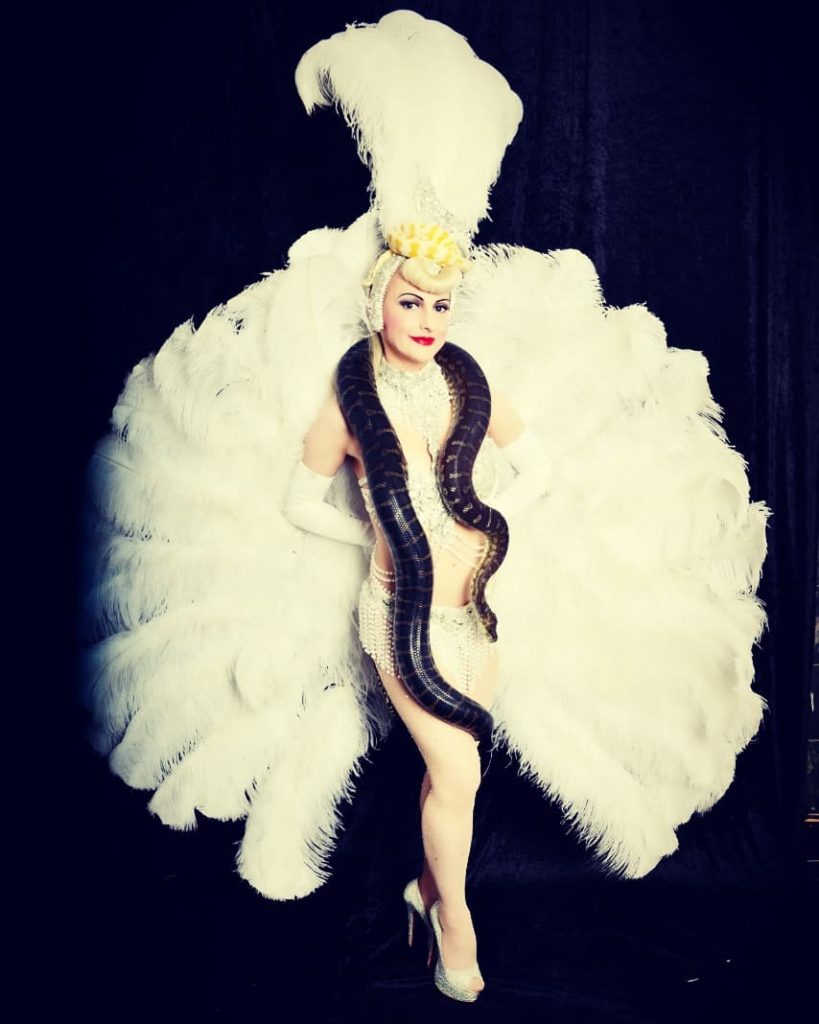 Serpent dance shows at Adelaide Convention Centre, February 3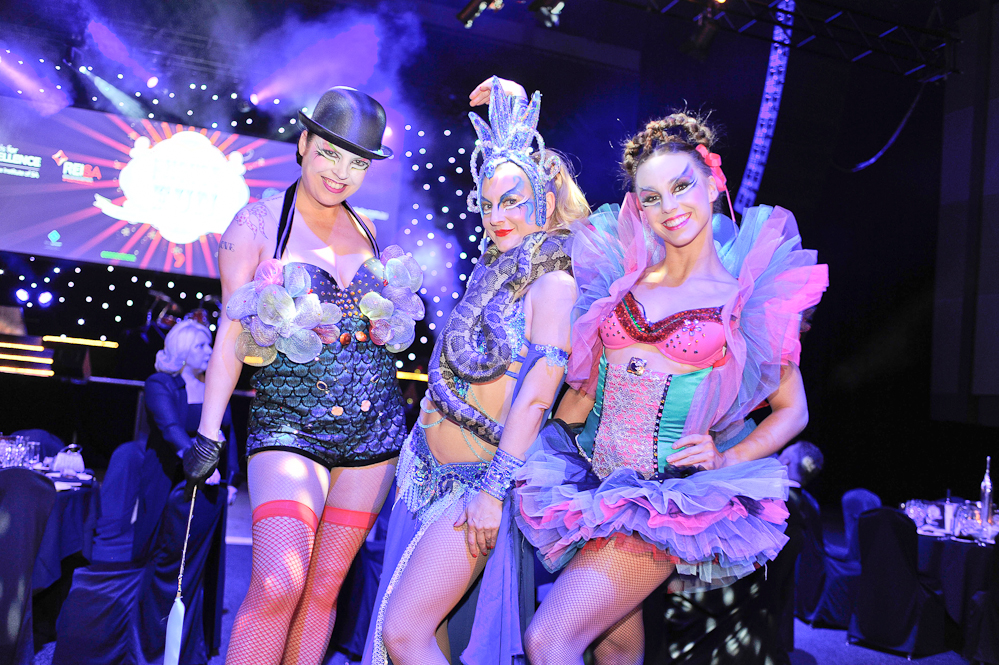 Fun House, Serpent charming, Ding Productions at Adelaide Convention Centre. June 1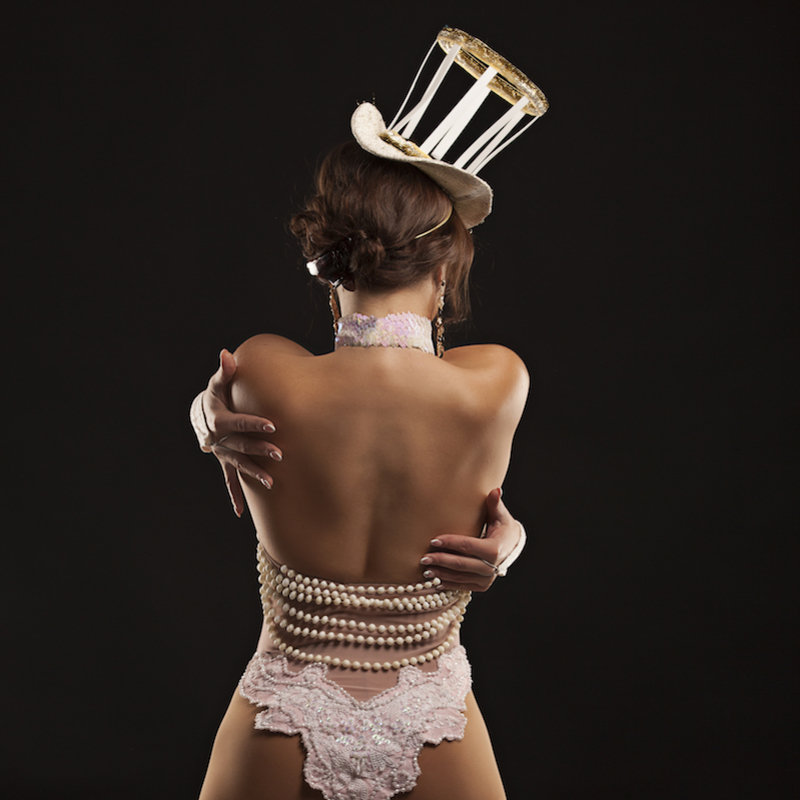 SHAKE IT features the best of burlesque at the Adelaide Fringe. This will not be polite, this will not be gentle, we are SHAKING IT UP! at Gluttony Fringe 5,7,8,9,12,14,15,16 March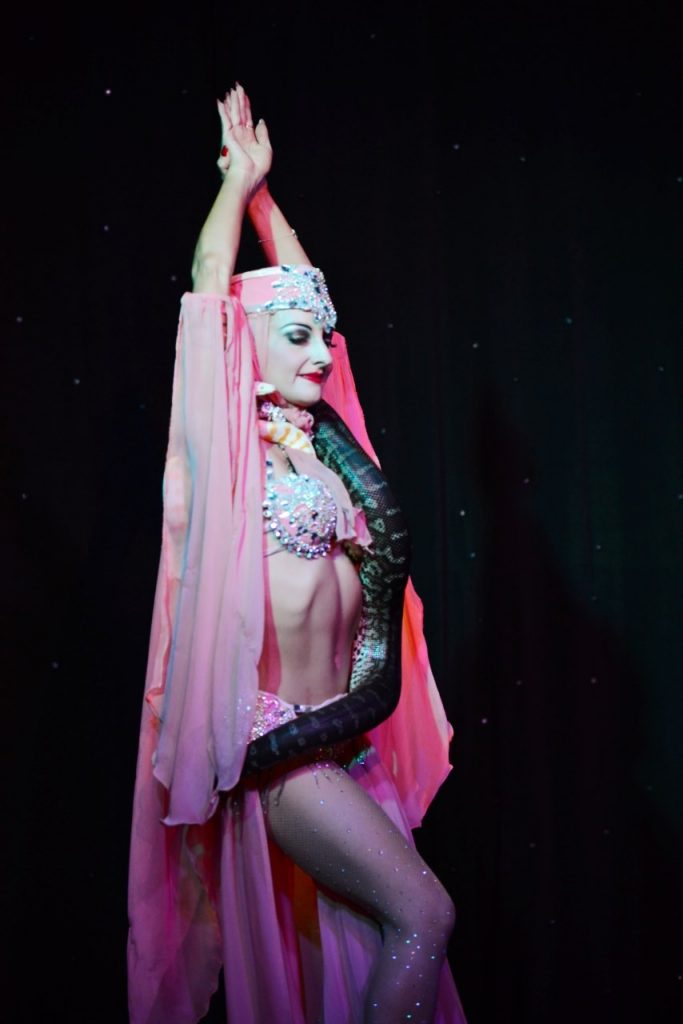 Serpent Queen at DeJa Voodoo, Live pythons at the Garden of Unearthly Delights  Feb 24 March 3,  9 & 16 – 3pm to 6 pm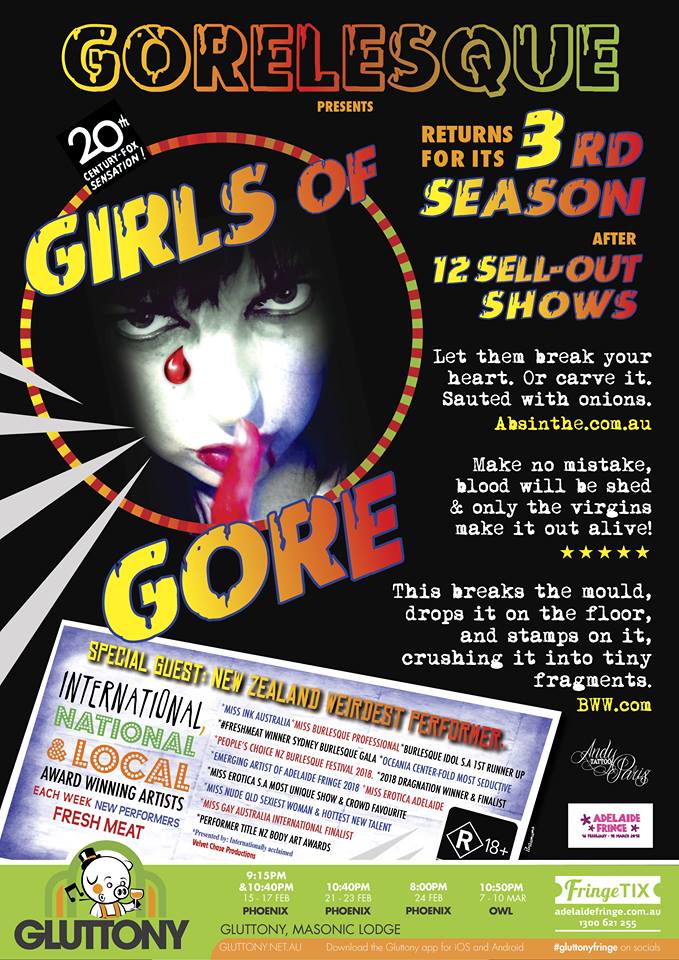 See my new fetish clown burlesque show Girls of Gore 8th 9th March 10 40 pm at  Gluttony Fringe 
Serpent Dancer Flavella L'Amour Roving Entertainment.The Greatest Showman theme Adelaide Convention Centre November 2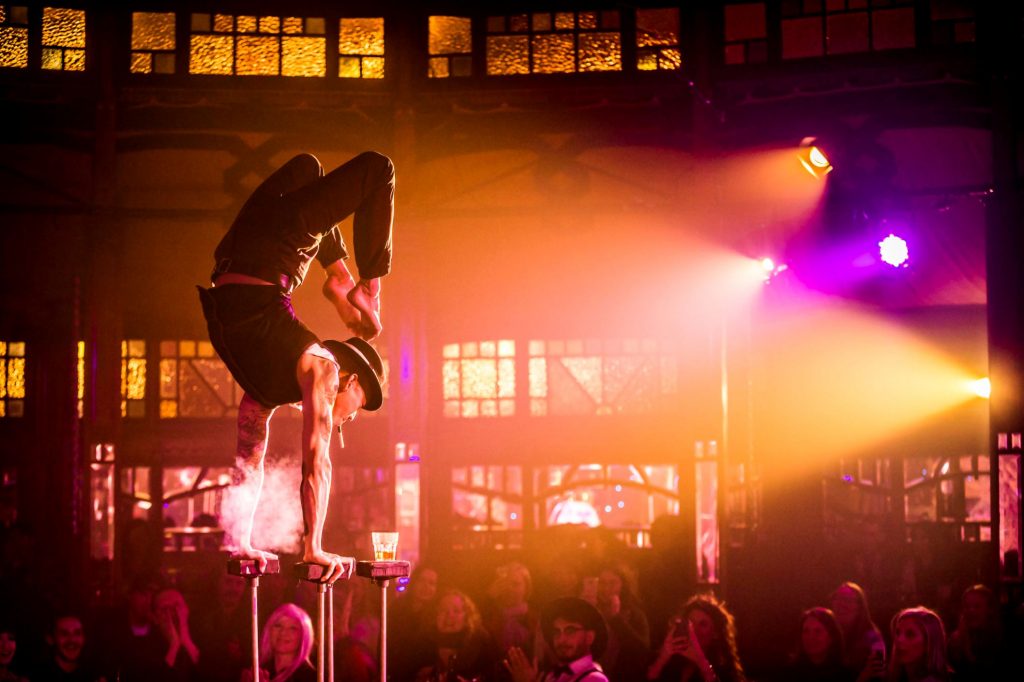 Burlesque show Seven deadly Sins Masquerade Ball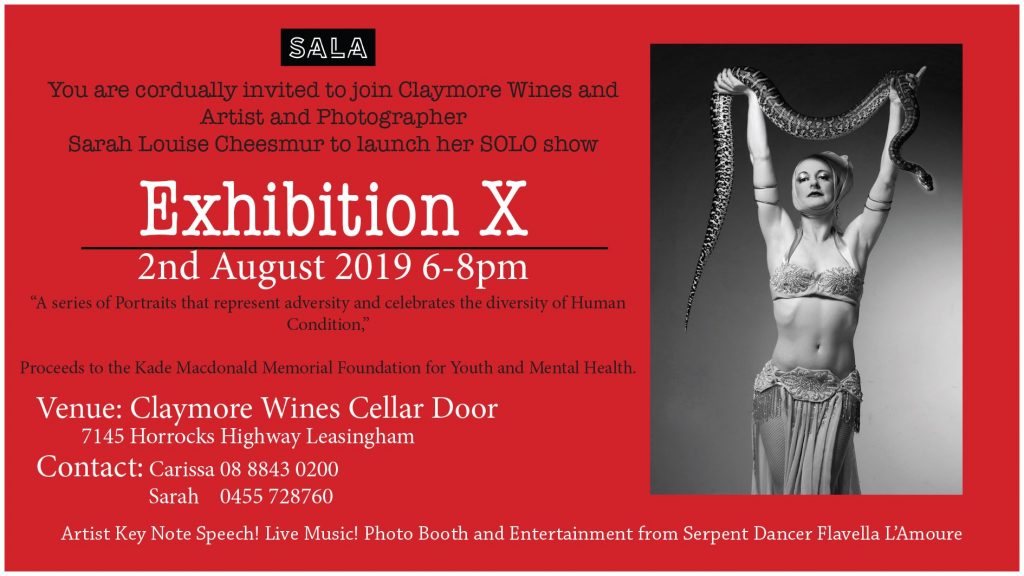 Exhibition X – Sala
A showcase of people who literally break chains, have strength in adversity and don't take no for an answer. These are just some of them. Photographic artist Sarah Cheesmur seeks answers to questions through her work, investigating connections, the human condition and communicating the story of people in her images.
A not for profit exhibition with proceeds supporting Youth at Risk initiatives and the Kade MacDonald Memorial Foundation for Youth and Mental Health.SALA at Claymore Wines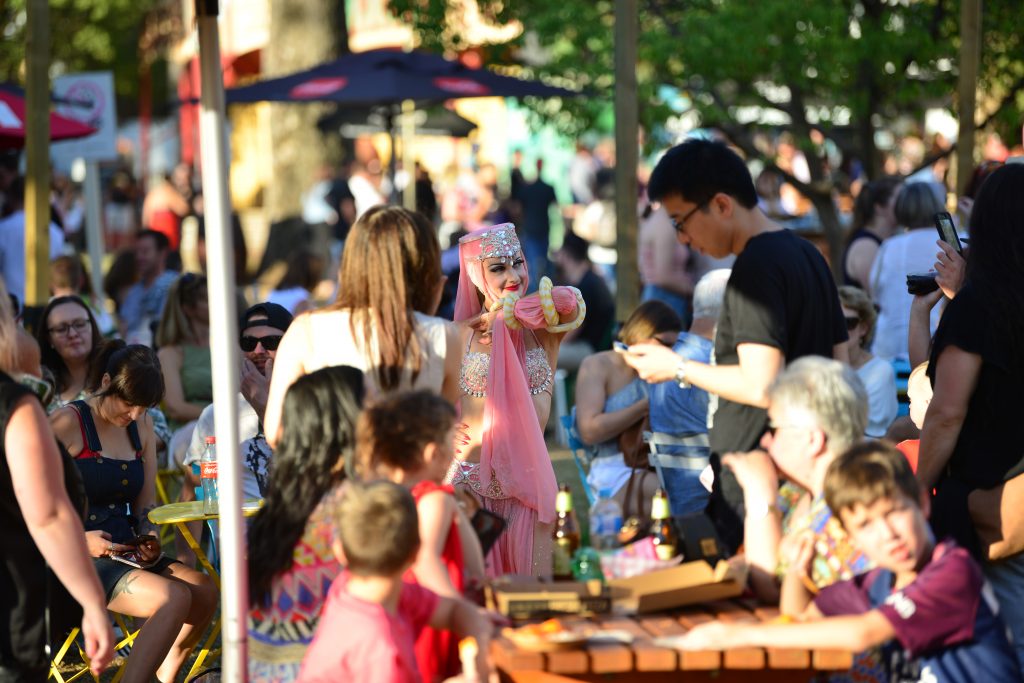 Children's Disco & snake dance Birthday Party
Fathers Day Celebration Serpent Dance entertainment, Czech Club September 2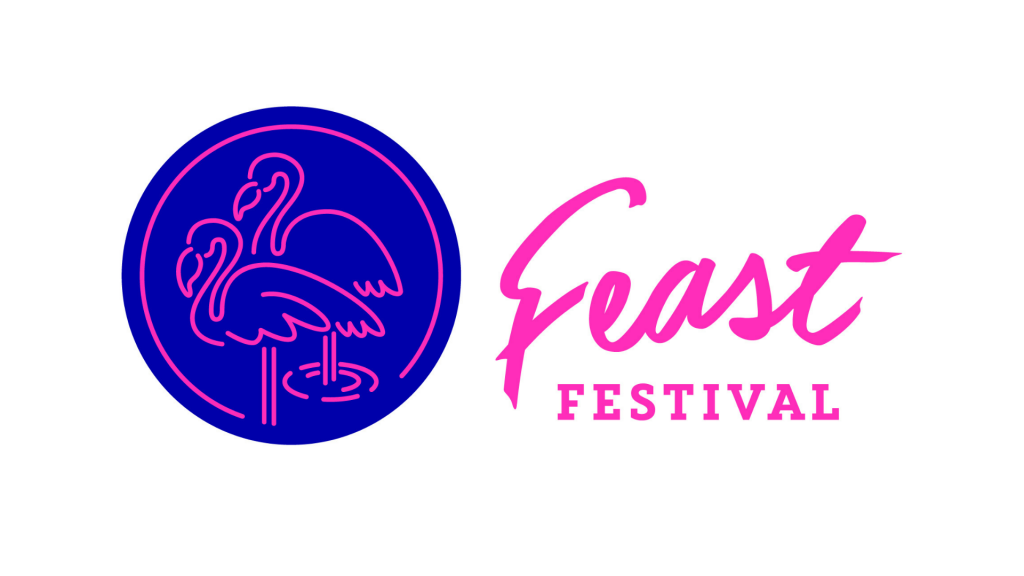 Carnival – Feast Opening Night Party

https://www.feast.org.au/
ROLL UP ROLL UP FOR THIS ONE NIGHT ONLY FEAST FIRST!
An unforgettable night of Queer entertainment celebrating the official start of the Festival.
Circus | Samba | Showgirls | Fire | Burlesque | Aerial Acts | Comedy | Cabaret | Pop | Side Shows | DJ's | Drag Kings & Queens + more!
Set over two courtyards and two stages the star-studded line up includes:
Ringmaster Christian Hull – YouTube sensation, creator of the incredibly popular Complete Drivel Live series.
Brendan Maclean (NSW) 'King of Pop In The Making' (The Guardian UK) ARIA nominated singer/songwriter performing his unique brand of electronic folk pop.
Lupa J (NSW) Triple J Unearthed High Finalist will take you on a rollercoaster ride of hits from her sensational debut album Swallow Me Whole.
Leather Lungs – Vocal freak and cabaret fav
Flavella L'Amour – Serpent Dancing seductress
SaSamba Band – Intoxicating Latin rhythms
Helga Handfull – International cabaret artiste
Danca Brazil Entertainmentl – Latin dance sensation
Aerialwings & Lifeintheair – create the impossible
Ena Lemiux – Aerial hoop/burlesque
Drag Kings and Queens
Murderclown the Sane – Fire eater
DJ JoSH Adelaide and DJ Filip with an F
Delicious food, bars, chill out space.
30 NATTY 30
it will be the bees knees
it will be the cats pyjamas
SAY GOODBYE TO MY ROARING 20'S
SATURDAY NOVEMBER 23
Burlesque Entertainment